A Phoenix cop might go to jail for sexual assault, but a little-known state law will protect his employer from fault.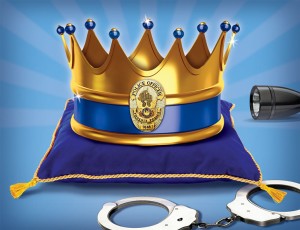 Jane was certain the police officer was about to hurt or kill her. She sat handcuffed and sobbing in the back of his patrol car in a corner of a dark Walgreens parking lot in the middle of a hot night in June.
Phoenix Police Officer Timothy Morris isn't particularly tall, about 5-foot-9, but as he stood by the open back door — his arm casually placed above the door frame, his belt buckle and gun level with her face — it felt to Jane that he towered over her…
Morris began by asking Jane about her sex life and sexual history: Was she a virgin? Had she ever had sex with a man? What about anal sex?
She says she was terrified and crying and told him something she rarely tells people: She was molested as a child. "She was hoping she would not be forced to have sex with the officer," the police report states.
Jane later told police that she finally asked Morris what he wanted because he wouldn't stop asking her uncomfortable questions. He didn't answer, just continued to stare at her.
"I asked him if he wanted a hand job or a blow job because I was afraid he was going to hurt me or rape me," Jane says.
She pauses for a moment and adds, "I thought I had no choice . . . I didn't think he was going to let me go."
"No, I want the whole caboodle. I want it all," she remembers him saying…. (Continue reading in The Phoenix New Times.)